Joining us in Year 7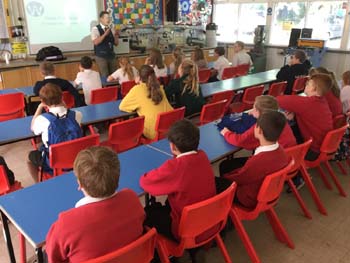 "The move to a school is a very exciting time but it can also be a little daunting. Everyone at Alderman White can remember what it was like to be new, and there are lots of people ready to help if you need it. We are all living through a very unusual time at the minute which may make it feel even harder. We will all work together to help you to make the transition to Alderman White – and we will still run our induction activities for you, even if they are in a different format or at a different time to usual, so you will be able to get to know the school, your teachers and your tutor group before you join us."
Mrs Mellors
Key Dates
Whether or not schools will re-open in time for our usual induction programme in July, we fully commit to inducting our new Year 7's thoroughly and will arrange an Induction programme when schools finally re-open. We will also hold our Induction Evening at this point too if necessary, so do be assured that you will have the opportunity to meet key staff and gain all the relevant information you require.
The important dates for your diary currently are:
Year 6 Induction Days
Tuesday 7th July 2020
Wednesday 8th July 2020
Thursday 9th July 2020
Year 6 Induction Evening
Thursday 9th July 2020 (6:30pm to 8:00pm)
Should schools remain closed, these dates will be unavoidably cancelled as a matter of course. In this case, we will contact you again to re-arrange and keep you informed of any updates.
We thank you for your understanding during these uncertain times.
Introductions and Virtual Tour
Transition Newsletter and Welcome Guide
Please see the attachments below to download our Transition Newsletter and the Welcome Guide for Year 6 students.