Open Evening 2021
All parents are invited to attend our online open evening session using Microsoft Teams, taking palce on Thursday 30th September 2021 at 6:30pm
Invites will be sent out to our link phase primary schools for distribution to all parents of Year 4,5 and 6 children. Parents from other local schools are also invited to attend. Please contact us using the details below for an invitation.
School Tours
Tours will be available from Monday 27th September to Friday 8th October. Please contact us to book.
We look forward to meeting you all, either online or in person.
Tel: 0115 917 0424 | Email: This email address is being protected from spambots. You need JavaScript enabled to view it.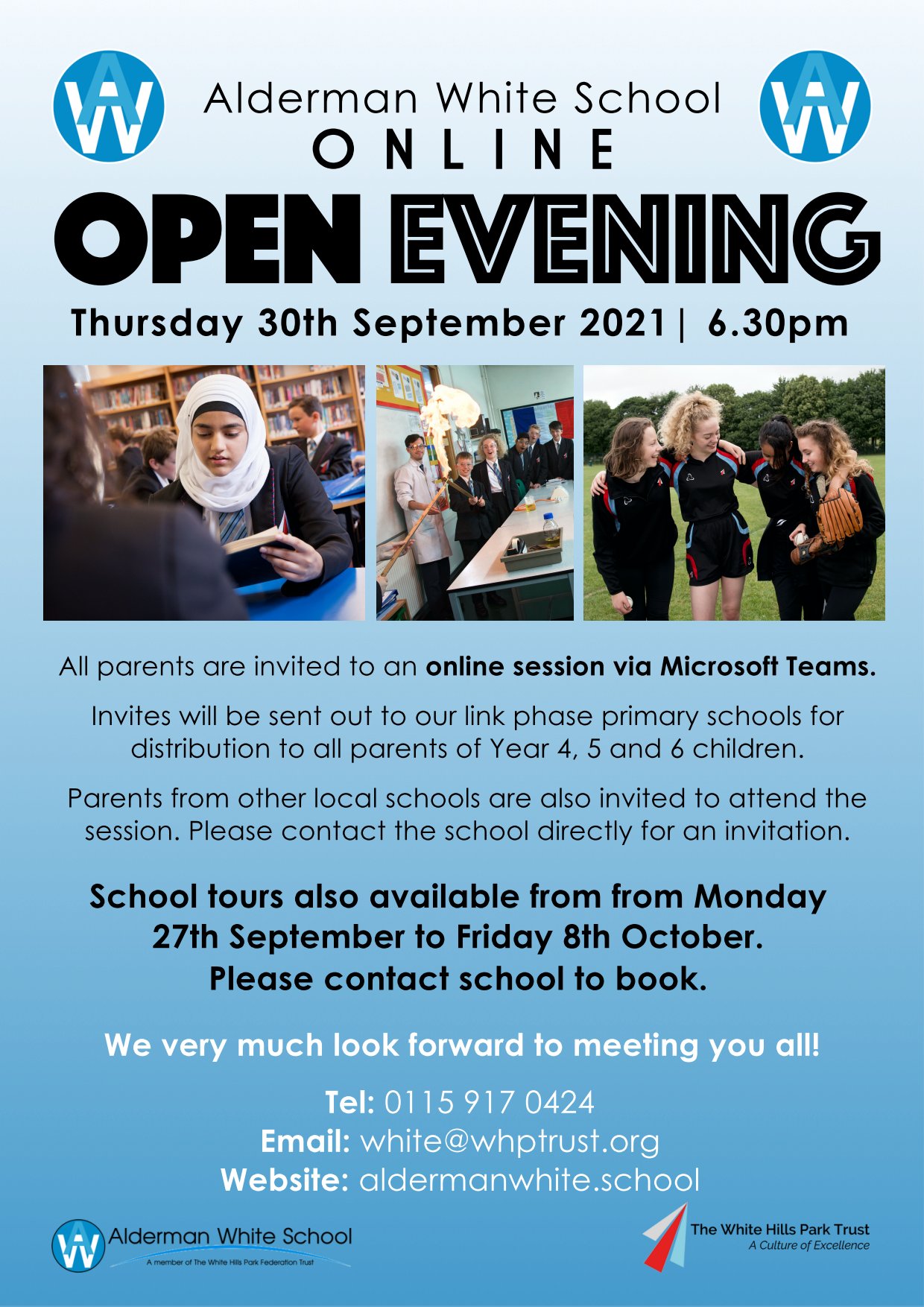 Welcome to our Virtual Open Evening
Our Virtual Open Evening gives any prospective parents a chance to have a look around the school, meet key staff, and see a day in the life of a student at anytime without leaving home.
Click the departments and see the videos on this page to explore. If you have any questions at all, please don't hesitate to get in touch.
A Day in the Life of a Student

Welcome from Assistant Head Mrs Holling

Meet our SENCO, Mrs Shiels

Meet our Senior Students

Haven and The Base