Local Governing Body
The Local Governing Body (LGB) of Alderman White School meets at least 3 times a year to assure the highest quality provision, safeguarding and equality of opportunity for all pupils, and effective support and management of staff. Through formal reviews the LGB robustly considers school performance.
The LGB considers: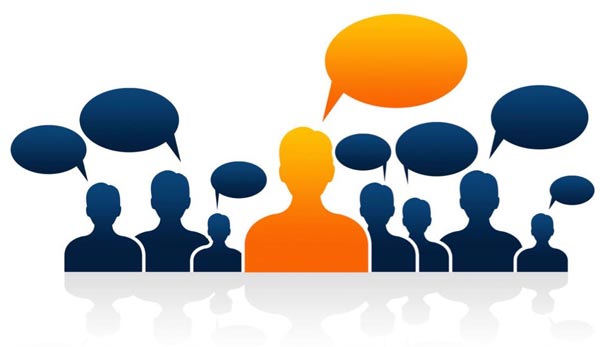 Self-evaluation against current OFSTED criteria and the School Development Plan
Monitoring activities undertaken by the Trust
Local and contextualised issues
Direction from the Trust Board
Members of the LGB
Last updated: 27th February 2023
Sue Headland (Chair)
Sue Headland has been a governor within the White Hills Park Trust and Alderman White since 2017. She has previously been a governor at a local infant school. She has a daughter in year 10 and a son who left in 2022. She currently works as a Teaching Assistant in a primary school. Her previous career in human resource management means she holds the role of careers link for the school and is currently Chair of Governors.
Clare Goodyear
Clare Goodyear has been a governor within the Trust, associated with Alderman White, for 6 years. She has been a governor at a local infant school for 13 years and is therefore very experienced. Both her children attended the school previously and had a successful time there and so she wants to continue to contribute to the excellent experience the school gives it's students. She works in an infant school running the breakfast, after school and holiday club and has been involved in childcare for over 16 years. A previous career in social care means she holds the role of safeguarding link for the school.
James Yates
James (Jim) Yates has been a governor since 2019. He is the link governor for SEND (Special Educational Needs and Disability). As a teacher in local Secondary Schools for over 30 years in various capacities: assistant head of Mathematics Faculty, Head of Year, Assistant Headteacher and Examinations Officer to name some, this wealth of experience helps him contribute to the Governing Body. Within the community, he has also been a leader in the Scouting movement, coached Rugby at Junior Level at a local club and previously assisted with the Duke of Edinburgh Scheme (and is in the process of becoming qualified to assist with D of E at Alderman White). He has two children at the school. His older child is in Year 10 and has had an excellent start to his schooling and is thoroughly enjoying his options subjects this year. He has participated in the school concert band and played rugby and run cross-country for school. He has benefited greatly from the caring; community feel that is the ethos of Alderman White as well as being academically challenged. His second child joined Year 7 in September 2022 and she has enjoyed participating in the Music evening (member of the choir) and in the School Production of "A Christmas Carol". Both children have always been happy to get up and generally look forward to, daily, going to Alderman White.
Richard Moulds
Richard Moulds joined the LGB in January 2023. He brings a wealth of business experience in financial efficiency and effective operations to the Trust. Richard has a passion for the local community and confidence in the values and potential of young people. Although he holds a degree in Civil Engineering, Richard is a 'foodie' and has held many management roles in hotels, restaurants and bars. A consultant for the foodservice industry for nearly 20 years, he is currently a Director / Owner of Coverpoint, an international foodservice consultancy, specialising in working with landlords, developers and investment companies. Richard currently has one child attending Alderman White with another to join in a few years (hopefully).
Imogen Allen (Parent)
Imogen Allen has been a governor with The White Hills Park Trust and Alderman White since 2021. Her eldest son is thriving within the school, and she wants to make sure all children who attend the school, have the same experience. She works as a SEND Tutor, working with children who have difficulty in accessing a mainstream education. Her career in education and her previous background with diverse groups, means she holds the role of Equality and Diversity link for the school as well as being Vice-Chair.
Richard Bateman (Teacher)
Martin McEwan (Parent)
Contacting the LGB
The Local Governing Body can be contacted either in writing at the following address:
Chair of the Local Governing Body
c/o Alderman White School
Chilwell Lane
Bramcote
NG9 3DU
or via email using the school's main email address: This email address is being protected from spambots. You need JavaScript enabled to view it.
Please include 'FAO: Chair of LGB' in the subject